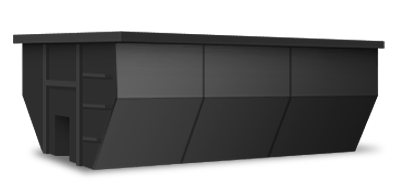 Size: 14' L x 7' W x 5 H
Days: Up to 14 Days
Rent Time Extension: $15/day
Description
15 yard dumpsters are 7' wide, 14' long, and 5' tall. Starting at $240 plus tax for a 14 day rental. 15 yard dumpsters are perfect for larger roofing jobs (over 20sq), two car garage clean outs, Household clean outs, Kitchen renovations, Old shed removals. These are great for any medium size jobs.
Introducing our versatile and reliable 15 Yard Dumpster, the perfect solution for all your waste management needs. Whether you're tackling a home renovation project, decluttering your space, or managing waste at a small construction site, our 15 Yard Dumpster is designed to handle it all.
With its compact yet spacious design, this dumpster offers ample capacity to accommodate a variety of materials, including construction debris, household waste, and even small furniture. Its 15-yard capacity allows for the disposal of approximately 4 to 5 pickup truck loads, making it suitable for both residential and commercial use.
Equipped with a convenient swing door, loading and unloading waste is a breeze. Our dumpsters are designed to be placed on your property, ensuring easy accessibility and minimizing the effort required to dispose of your waste. Additionally, our dumpsters are built to meet all safety and environmental regulations, providing you with peace of mind.
Our 15 Yard Dumpster rental service is hassle-free and cost-effective. We offer flexible rental periods to suit your specific project timeline, allowing you to focus on the task at hand without worrying about waste management logistics. Our team of professionals will deliver the dumpster to your desired location and promptly pick it up once you've completed your project.
At Tropical Carting & Recycling, we prioritize customer satisfaction and strive to provide exceptional service. We take pride in our commitment to sustainable waste management practices.
Don't let waste pile up and hinder your progress. Choose our 15 Yard Dumpster for a convenient, efficient, and eco-friendly waste management solution. Contact us today to book your rental and experience the difference in quality and service that sets us apart.