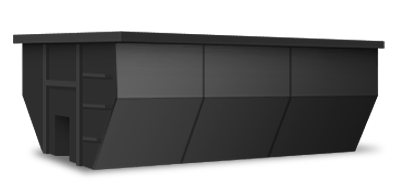 Size: 22' L x 7.5' W x 8' H
Days: Up to 14 Days
Rent Time Extension: $30/day
Description
Introducing our durable and spacious 40 Yard Dumpster, the ultimate solution for all your large-scale waste disposal needs. Whether you are undertaking a major construction project, renovating your home, or organizing a community cleanup event, this dumpster provides ample capacity to handle even the most substantial debris.
With dimensions of approximately 22 feet long, 7.5 feet wide, and 7 feet tall, our 40 Yard Dumpster offers a massive 40 cubic yards of space. This allows you to efficiently dispose of bulky items such as furniture, appliances, construction debris, yard waste, and more. Say goodbye to multiple trips to the landfill or overflowing trash cans – our dumpster can accommodate it all!
Constructed from heavy-duty materials, our 40 Yard Dumpster is designed to withstand the rigors of any job site. Its sturdy walls and reinforced bottom ensure that it can handle even the heaviest loads without compromising its structural integrity. Additionally, the dumpster features convenient doors at one end, providing easy access for loading and minimizing the need for lifting heavy items over the sides.
We understand that every project has its unique requirements, which is why we offer flexible rental periods to suit your specific needs. Our friendly and knowledgeable team is always available to assist you in selecting the right dumpster size and provide guidance on waste management best practices.
When it comes to waste disposal, our 40 Yard Dumpster is the ideal choice for efficiency, convenience, and reliability. Trust us to help you keep your project site clean, organized, and environmentally responsible. Contact us today to reserve your 40 Yard Dumpster and experience hassle-free waste management like never before!